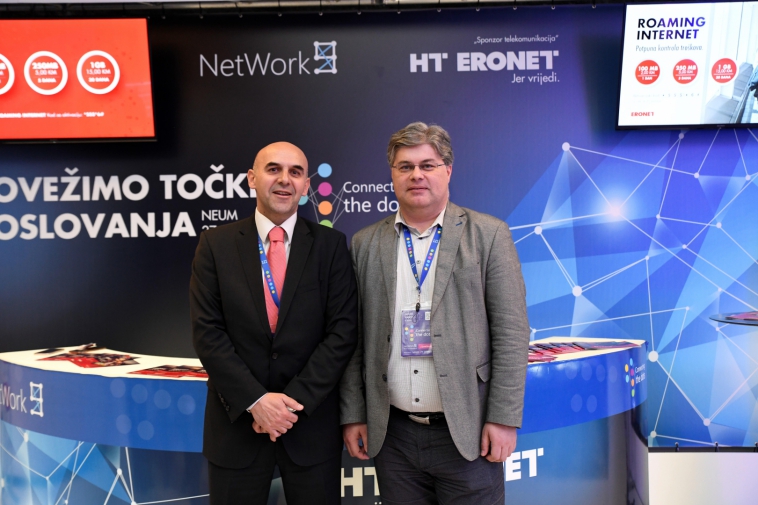 Challenges of digitalization and transformation of HT ERONET
Microsoft NetWork9 conference, held in Neum, has already established itself as one of the most important business-tech events not only in BiH, but in the region as well, and this year HT ERONET supported the event as telecommunications sponsor.
HT ERONET CEO Vilim Primorac spoke on the conference and emphasized that events such as this one is ideal chance for new meetings, exchange of experiences, acquiring new knowledge, making new contacts and connecting with each other in order to collaborate in the future.
"I am happy to say that HT ERONET is already a traditional telecommunications sponsor of one such important event, and topics of the conference, such as digitalization and transformation that our company is going through right now, are always challenging and interesting."
Board member and Executive Director for mobile network Dr. Goran Kraljević spoke about profiling of HT ERONET into a digital company for digital age and challenges before HT ERONET in the process of digital transformation.
Dr. Kraljević presented basic guidelines which help telecom companies such as HT ERONET rise above challenges in transformation and digitalization of their business in order to be ready for quick responses in telecommunications market.
He explained in what way is telecom expanding portfolio of their services and products, in order to secure additional funding which,compensate for reduced usage of "traditional" telecom services, and talked about the future of ICT services (IoT, Data Mining, Big Data).